New Fortune Cookie Available! (Jun. 1, 2020)
---

A natural chapel like this sure does soothe the soul, feathers.
Availability
From 6/1/20 at 6:00 a.m. to 8/30/20 at 5:59 a.m.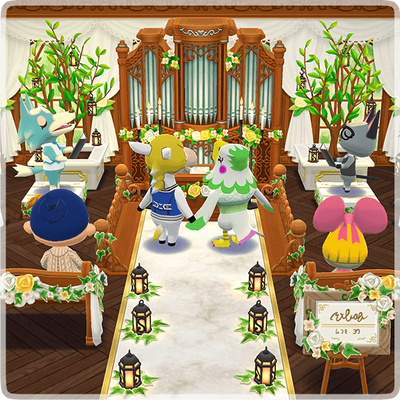 Get the ☆☆☆☆☆ chapel pipe organ and you'll be able to watch a special memory starring Celia and friends!

This is the first wedding I've planned, so it's got to be perfect!
Notes
· Fortune cookies that can be purchased with Bells are swapped out every day at 3:00 p.m.
· When you buy a fortune cookie that can be purchased with Bells, it becomes sold out.
· Items obtainable via fortune cookies may become available again in the future.
· Even after the availability period ends, you may be able to obtain this cookie via the Pocket Camp Club Furniture & Fashion Plan.
· Please check the Beginner's Guide and Item Appearance Rates in the Cookie Shop.
· Sample images may feature items from past or future events that have been placed in the image for example purposes.
---
Posted: June 01, 2020 at 12:00 AM
Source: https://support.ac-pocketcamp.com/en-US/public_announcements/ANNOUNCEMENT_2006011